SOLAR PV PANELS
Look at these benefits
You could halve your electricity bills.
Lower your home's your carbon footprint.
Add significant value to your property.
Help heat your hot water.
No maintenance is needed.
Future-proof yourself against energy price rises.
30 year warranty on Solar PVC Panels.
SOLAR PV PANELS
How does a solar pv panel work?
Normal daylight activates the panels, even when it's not particularly sunny out.
The solar cells then produce an electrical current (in DC format).
An inverter changes this DC current to AC current.
You now have a usable energy source to power your home.
Surplus energy is used to heat your water.
A Battery can be added to store energy for later use.
Any surplus electricity goes back to the national power grid, and you will be paid for this over the coming years.
book a consultation now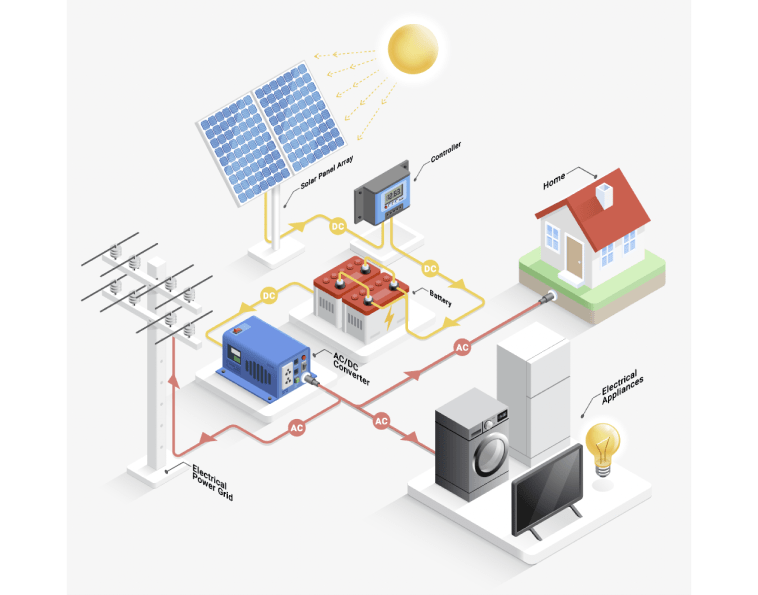 SAFETY IS OUR FIRST CONCERN
Consultant & Installer Safety Measures
We take the safety of our customers and our installers very seriously, and their wellbeing is top-of-mind at all times. When it comes to installing solar panels or heat pumps, we adhere to the highest regulatory guidelines, making sure that safety is paramount.
book a consultation now